JUN 22 Critical Systems Thinking: What has been done and what needs doing

Critical Systems Thinking: What has been done and what needs doing Tickets, Tue 22 Jun 2021 at 12:00 | Eventbrite
JUN
22
Critical Systems Thinking: What has been done and what needs doing
by The Open University, Faculty of STEM FollowingFree
Event Information
Professor Michael C Jackson presents the third seminar to critically examine what has been done and what needs doing in systems thinking.
About this event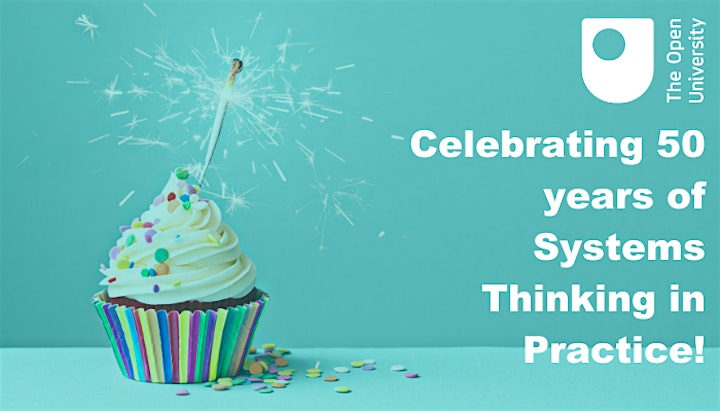 Welcome to the third event in the jubilee celebrations of 50 years of Systems Thinking in Practice at The Open University!
In the wake of the pandemic, confronted by human-induced climate change and exposed to a gamut of vulnerabilities within our societies, many commentators call for investment in thinking and acting differently, particularly with systems thinking in practice, or STiP. The Open University (OU, based in the UK) is well-placed to respond to this imperative of our times because it has been one of the significant investors in STiP education over the last 50 years. In 1971 a new academic department was created; Systems thinking practitioners (STPs) collaborated to design and then present a new undergraduate course called Systems behaviour (T241). This was a pioneering achievement in the UK's first supported open, distance teaching university. Worldwide, there have been nearly 50,000 OU STiP students.
Fifty years on, the OU has a thriving postgraduate suite of qualifications in systems thinking in practice (STiP) and extensive experience in designing and delivering STiP education and scholarship. In 2021, the OU celebrates this continued unique pioneering tradition of fostering STiP capabilities for lifelong learning and managing change in broad-ranging professional contexts with nearly 250 graduates in recently named degrees.
Please join us through 2021 to celebrate this unique achievement and add your support to what has become an urgent global need – the more excellent capability to think and act systemically. We will have a series of events, blogs and engaging discussions that you are welcome.
Want to keep learning about STiP? Check out our OpenLearn platform that offers free courses on hundreds of subjects, including STiP!
#OUSTiP #OUSTiP50
Professor Jackson's topic:
Critical Systems Thinking and Practice: What has been done and what needs doing
In 1979 the four UK universities that had groups or departments teaching 'systems' – Aston, City, Lancaster, and the Open University – established the UK Systems Society (UKSS). Number 3 of the UKSS Newsletter (June 1980) has a map of the distribution of the membership by postcode. Professor Jackson will discuss the research programme in critical systems thinking and practice that developed at Hull in the early 1980s and has continued for 40 years. He will assess what has been achieved and what still needs to be done and will relate the work at Hull to what has happened in systems thinking elsewhere in the UK, particularly at the Open University.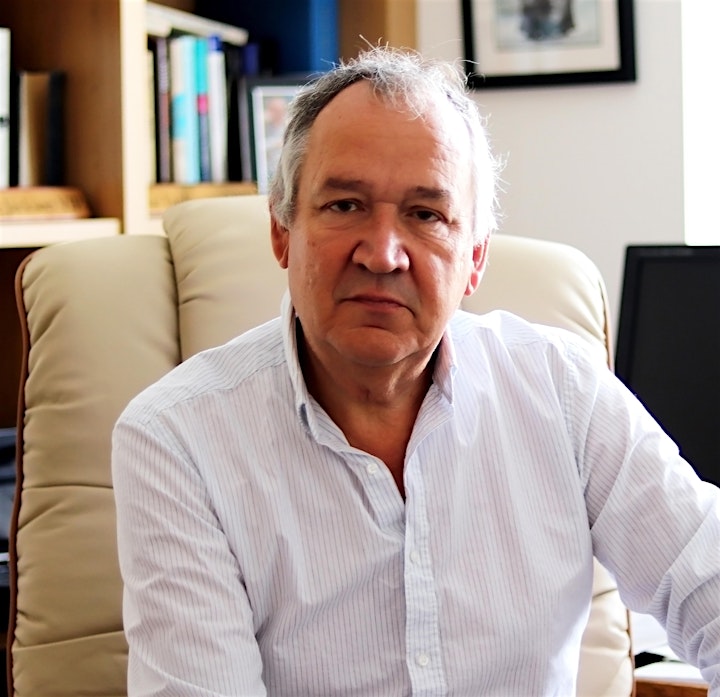 Get to know…Professor Michael C Jackson
Michael C. Jackson is an Emeritus Professor at the University of Hull and MD of Systems Research Ltd. He graduated from Oxford University, gained an MA from Lancaster University and a PhD from Hull, and has worked in the civil service, in academia and as a consultant. Between 1999 and 2011, Mike was Dean of Hull University Business School, leading it to triple-crown accreditation. Mike has been President of the International Federation for Systems Research and the International Society for the Systems Sciences. He was editor-in-chief of Systems Research and Behavioral Science for 26 years. Mike is a Companion of the Association of Business Schools, a Chartered IT Professional, and a Fellow of the British Computer Society, the Cybernetics Society, the Chartered Management Institute, the Operational Research Society, the International Federation for Systems Research, and the International Academy for Systems and Cybernetic Sciences. He has received many awards, two honorary degrees, and has been a visiting professor at numerous international universities. In 2011 he was awarded an OBE for services to higher education and business. In 2017 he received the Beale Medal of the UK Operational Research Society for 'a sustained contribution over many years to the theory, practice, and philosophy of Operational Research'. Mike is known as a key figure in the development of 'critical systems thinking' – a topic on which he has published ten books and over 150 articles. His latest book 'Critical Systems Thinking and the Management of Complexity' was published by Wiley in April 2019.