Source:

Source
International Society for the Systems Sciences, 66th Annual Conference.​ 

 Featured speakers include:
George Mobus, Vanessa Andreotti, Cynthia Kurtz, Bill Rees, Janet McIntyre, Tyler Volk, Bayo Akomolafe, David Holmgren, Dave Snowden, Peter Jones, Tony Hodgson, Raghav Rajagopalan, Megan Seneque, Paul Pangaro, Bill Seaman, Louise Allison, Alexander Christakis, and more!Registration: https://web.cvent.com/event/ace397ec-5052-469b-8949-f1d046e5478e/summary
Conference Conversations:​
Anything you'd like to discuss about the upcoming ISSS conference?Please get in touch! conference@isss.orgHoward Silverman, 2021-2 VP Conferences 
  Featured Session Meeting/Greeting the Future Halfway Hosted by Raghav Rajagopalan and Megan SenequeSystems thinking has gained critical recognition from world organisations, and scholars have redoubled efforts at global problem-solving. This panel examines the provocative possibility that we may need to pause and thoroughly reconsider our current responses. PANELISTSBayo Akomolafe: Public intellectual "passionate about the preposterous", author of "These Wilds Beyond our Fences".Thomas Hübl: Renowned teacher on collective and ancestral trauma, combines spiritualism and science. Conducts workshops on trauma-informed approaches, resilience, and mindfulness at Harvard.
Rachel Lilley: Systems scholar – Research Fellow, University of Birmingham. Researches high-impact leader decision-making, applying mindfulness and behavioural insights.Melanie Goodchild: Complexity and relational systems thinking scholar. Moose clan, Biigtigong Nishnaabeg First nations in Ontario. Practitioner faculty, University of Vermont.
Josep M Coll: Author, Buddhist and Taoist Systems Thinking.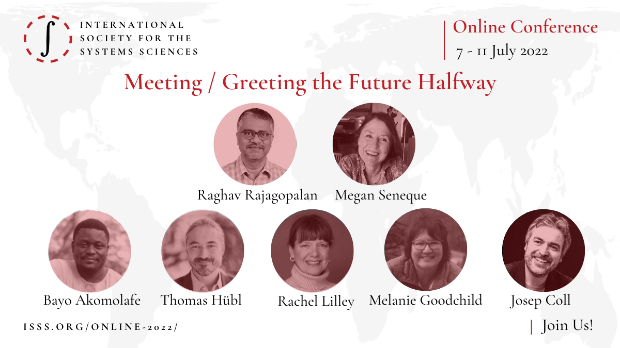 First Plenary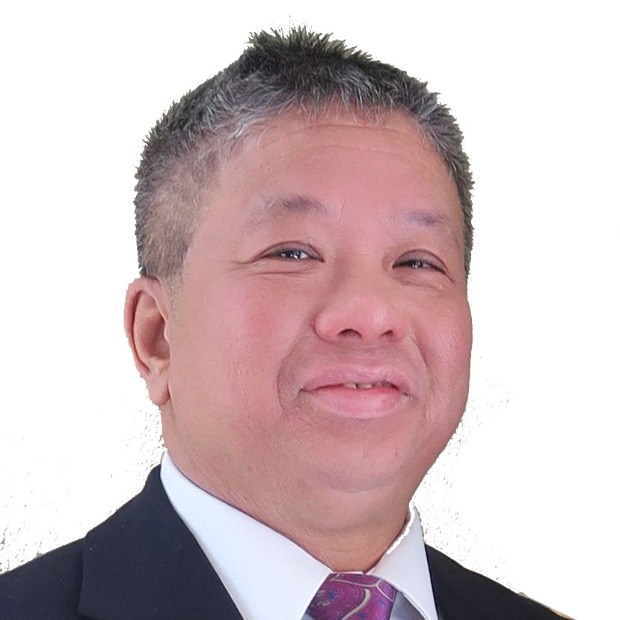 David Ing – Appreciating Systems Changes Via Multiparadigm Inquiry
The subject of this session is systems change(s), as a whole, as distinct from a reduction into (i) systems and (ii) changes. An appreciative systems framework surfaces presumptions of (i) what are and are not systems changes; (ii) when, where, and for whom, systems changes are prioritized for attention; and (iii) how systems changes should be addressed.
David Ing is a past president of ISSS and a research fellow at the Creative Systemic Research Platform Institute.​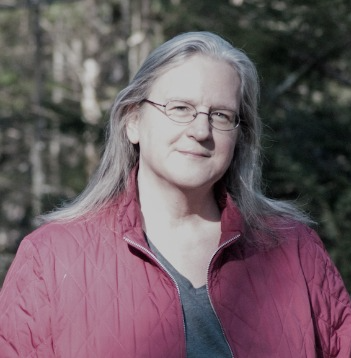 Cynthia Kurtz – An Introduction To The Confluence Toolset
How do complex patterns affect our lives, families, teams, communities, organizations, and societies? Confluence is a set of thinking tools and a group exercise designed to help all of us make sense of how the twin forces of self-organization (spontaneous patterns) and organization (purposeful plans) flow together through the situations we face and the decisions we make.
Cynthia Kurtz is an independent consultant specializing in Participatory Narrative Inquiry.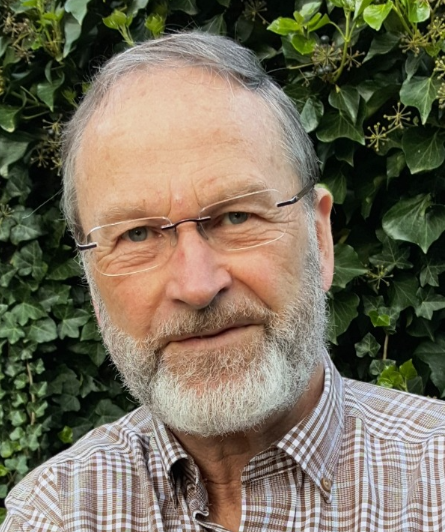 William Rees – Why Things Will Likely Get Worse: A Systems Perspective
The human brain is obsolete. Without a dramatic change of course, including a shift to
systems-based eco-consciousness and a planned economic contraction, modern
techno-industrial culture is likely to be 'selected out' by systemic negative feedback in coming
decades.
William Rees is Professor Emeritus at the University of British Columbia and former director of the School of Community and Regional Planning at UBC. 
 Second Plenary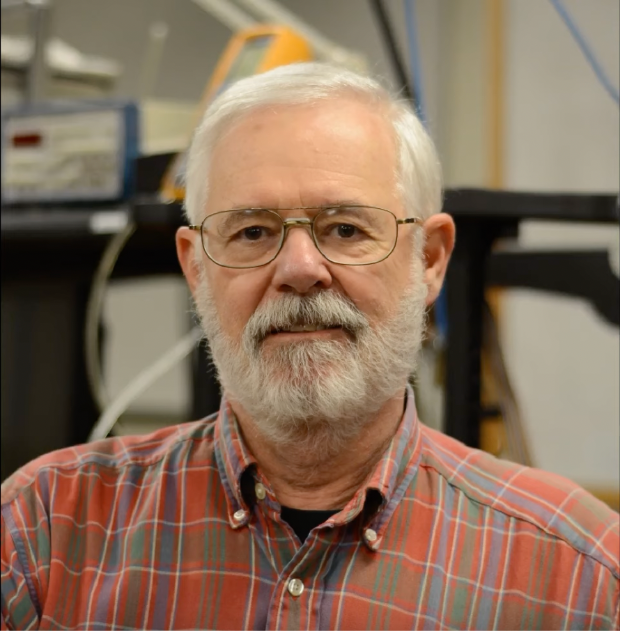 George Mobus (Chair) – Past Presidents PanelIn this panel discussion we've invited several of the past presidents to share their insights and concerns with emphasis on the future of ISSS.  I will start off with one or two starter questions and then let the panelists have a discussion among themselves. That discussion will be followed by a Q&A period for members to interact with the panelists.The panelists are:Mike Jackson, John Kineman, Stuart Umplby, Jennifer Wilby & Allenna Leonard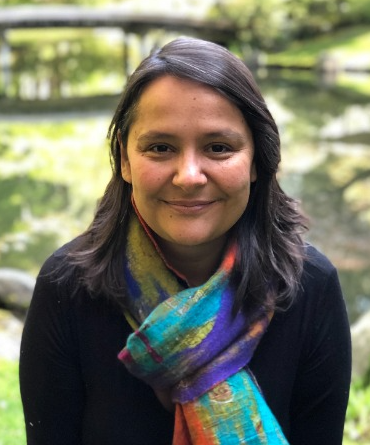 Vanessa Andreotti – Gesturing Towards Decolonial Futures: Resonances and Tensions at the Intersection with Systems Science
Gesturing Towards Decolonial Futures (GTDF) is an arts/research collective that develops
public pedagogies and artistic interventions at the interface of two sets of questions: 1)
questions related to historical, systemic, and ongoing social and ecological violence, and 2)
questions related to the unsustainability of modern-colonial systems and ways of being. This presentation will outline the work of the collective in relation to systems science and present examples of analytical and decision making tools that combine decolonial and systems approaches and concerns.
 
 Vanessa Andreotti is a professor at the Department of Educational Studies at the University of British Columbia, holds a Canada Research Chair in Race, Inequalities and Global Change, and is the interim director of the Peter Wall Institute for Advanced Studies.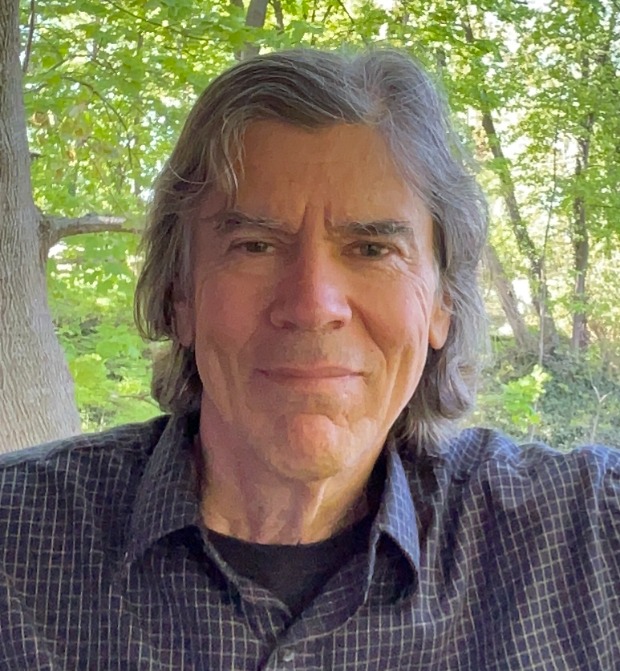 Tyler Volk – The Next Round Of Combogenesis Has Already Started
The aim of this talk is to frame and examine the world situation within the context of a big history cavalcade of what I have termed a "grand sequence" of combination and integration from the quanta of the standard model to the geopolitical state, which, I submit, has been the level of human history for thousands of years. But as many have noted, a new scale—that of the planetary–seems to be manifesting, perhaps haltingly, with steps forward and steps back.
Tyler Volk is Professor Emeritus of Biology and Environmental Studies, New York University. 
 Third Plenary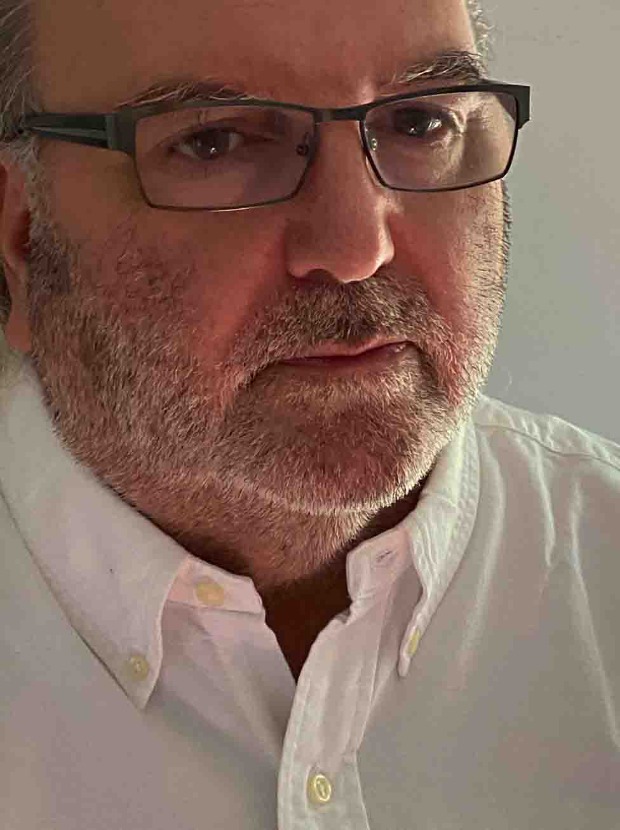 Bill Seaman -Composing Systems for Advancing Advancing (Ranulph Glanville Memorial Lecture)
This paper points to the creation and  interfacing of networks of differing generative systems, for the advancement of knowledge production. Can we compose a set of creative approaches to "intelligent" generative systems— meta-meaning systems that explore human intelligence working in concert with Artificial Intelligence, to advance the fields of both human and artificial Intelligence in the creation of an even higher-order intelligent system of systems, to explore extremely complex problem sets?
Bill Seaman is Professor of Computational Media, Arts and Cultures, Duke University, a member of the Duke Institute for Brain Sciences, and author/editor of The Architecture of Ideas: The Life and Work of Ranulph Glanville, Cybernetician.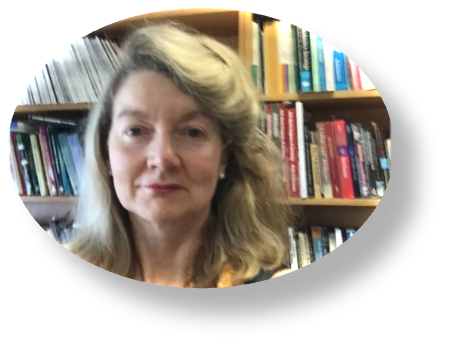 Janet McIntyre-Mills – Balancing Individualism and Collectivism: A Multispecies Approach
The root causes of the big issues of the day: poverty, climate change and pandemics are lack of representation of multiple species, lack of accountability and the need for regeneration and sustainability which impacts food, water and energy insecurity. The paper makes the case that working with Indigenous people to protect forests is vital for our survival: indigenous forests absorb carbon and provide rich habitat for biological diversity and are more resilient than plantations that follow so-called 'monocultures'. 
 Janet McIntyre-Mills is a retired academic: Adjunct Visiting Research Fellow, Adelaide
University; Adjunct Associate Professor, Flinders University; Adjunct Professor Extraordinarius, University of South Africa; Research Associate, Universitas Padjadjaran.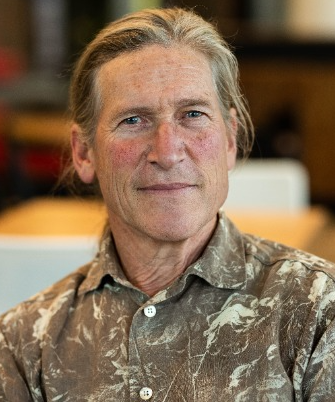 David Holmgren – Permaculture: Systems Design For The Energy Descent Future
In this keynote, I will outline the diverse influences on, and evolution of, permaculture as a design system, and reflect on how permaculture represents an under-recognised way in which the complexity and abstraction of system science has influenced society in ways which are: bottom up rather than top down, accessible and practical rather than obscure and theoretical, resource frugal rather than resource intensive, conceptually promiscuous rather than supportive of dominant structures and paradigms.
David Holmgren is the co-originator of the permaculture concept following publication of
Permaculture One, co-authored with Bill Mollison in 1978. 
  Holistic SIG Workshop at the Conference The Search to Include the Dark Side Creates more Holistic Systems ApproachesA bias towards the light side, inherited from the Age of Enlightenment, is preventing systems from dealing effectively with the largest issues we face, e.g. of lack of attention to wholes, e.g. earth systems, abuse of power at all levels from global to local, in all spheres e.g., social, political and technical.Since the Corvallis Conference, the SIEL SIG has been working with Peter Tuddenham's Systems Literacy and Gary Smith's Systems Integration to add a third level to Bill Smith's AIC natural systems organizing process. The results add a third level to Bills, Purpose, and Power emphasis –the discovery that Order matters. It is the order of purpose and power elements that allows the organizing process to adapt in ways that include the sub-conscious contributions to the dark side of systems. The research also suggests the existence of stem-systems that move Systems Integration to Systems Coherence and Systems Literacy to the creation of a "Periodic Table of Living System Elements". Three workshops focus on the practical implications of their thinking for individual ISSS members, SIG groups, and implications for the ISSS organization use AIC Color Maps to reveal the resulting patterns of lightness and darkness. The workshops will be presented on July, 8, 9, and 10 at 3:00 pm EDT.
Conference News International Society for the Systems Sciences, 66th Annual Conference.​  

Source