From their email:
Join us for a Webinar in our new CST series of Webinars on:  Complexity & Resilience insights in a time of transition
This series brings together scientists, practitioners and societal actors who use the frameworks of complexity and resilience thinking in their daily work to make sense of the complex dynamics of change and transformative processes. There will be a special focus on how these ideas and practices are used in current times and how local and regional processes and perspectives are being shaped by applying the theoretical concepts and tools for fostering more resilient organisations, communities and decision-making strategies.
Discussants: Prof Joachim Sturmberg and Dr Bruno Kissling
Moderator: Dr Rika Preiser
Joachim P Sturmberg MBBS, DRACOG, MFM, FRACGP, PhD
A/Prof of General Practice at the Departments of General Practice The Newcastle University, Newcastle – Australia.
For over 30 years Joachim is practicing family medicine at Wamberal Surgery, Wamberal – Australia. He is the Foundation President of the International Society for Systems and Complexity Sciences for Health (ISSCSH), and he remains actively involved in the Royal Australian College of General Practitioners as well as co-leading the special interest groups in complexity in WONCA, ESPCH and NAPCRG. He has been instrumental in initiating the International Conferences for Systems and Complexity Sciences for Health. His research interests relate to the application of systems and complexity principles to health care delivery, health policy and health systems organisation. He has been invited to speak on these topics in Europe and North America, he has published extensively on these topics in peer-reviewed journals and has contributed several book chapters on these topics.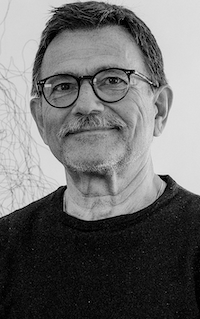 Bruno Kissling, Dr. med., is a family doctor. He worked in private practice (1982 bis 2019) in Berne, Switzerland. He was a board member of the Swiss Society of General Practice (1995-2003), Swiss delegate to the World Organization of Family Doctors WONCA (2000-2009), co-founder and co-editor-in-chief of the Swiss journal for family medicine PrimaryCare (2001-2014) and a teaching doctor at the Institute of Family Medicine, University of Berne. He published countless articles about family medicine in national and international journals. He participated in the documentary film trilogy "At the doctor's side" by Sylviane Gindrat (2013). He co-authored three books: «Qualität in der Medizin – Briefe zwischen einem Hausarzt und einer Ethnologin» («Quality in medicine – letters between a family doctor and an anthropologist»; EMH, Muttenz, 2015), «Ich stelle mir eine Medizin vor… – Briefwechsel einer jungen Ärztin mit einem erfahrenen Hausarzt» («I imagine a medicine… – letters between a young doctor and an experienced family doctor»; rüffer & rub, Zürich, 2018) and «Die ärztliche Konsultation – systemisch -lösungsorientiert» («The medical consultation – systemic solution-oriented; Vandenhoeck & Ruprecht,Göttingen, 2019).