'we shape our tools – and, afterwards, our tools shape us'
certainly not the most reliable guide to evolution, but very interesting
source:

The Part Played by Labor in the Transition From Ape to Man
Works of Frederick Engels 1876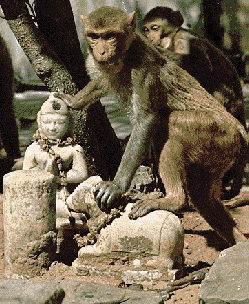 The Part played by Labour in the Transition from Ape to Man
---
Written: in May-June 1876;
First published: in Die Neue Zeit 1895-06;
Translated: from the German by Clemens Dutt;
First published in English: by Progress Publishers, Moscow, 1934;
Transcribed: by director@marx.org, Jan 1996.
---
This article was intended to introduce a larger work which Engels planned to call Die drei Grundformen der Knechtschaft – Outline of the General Plan. Engels never finished it, nor even this intro, which breaks off at the end. It would be included in Dialectics of Nature.
source:

The Part Played by Labor in the Transition From Ape to Man