Source

StraightTalk: Focus on Systems Thinking – Academy for Systems Change
StraightTalk: Focus on Systems Thinking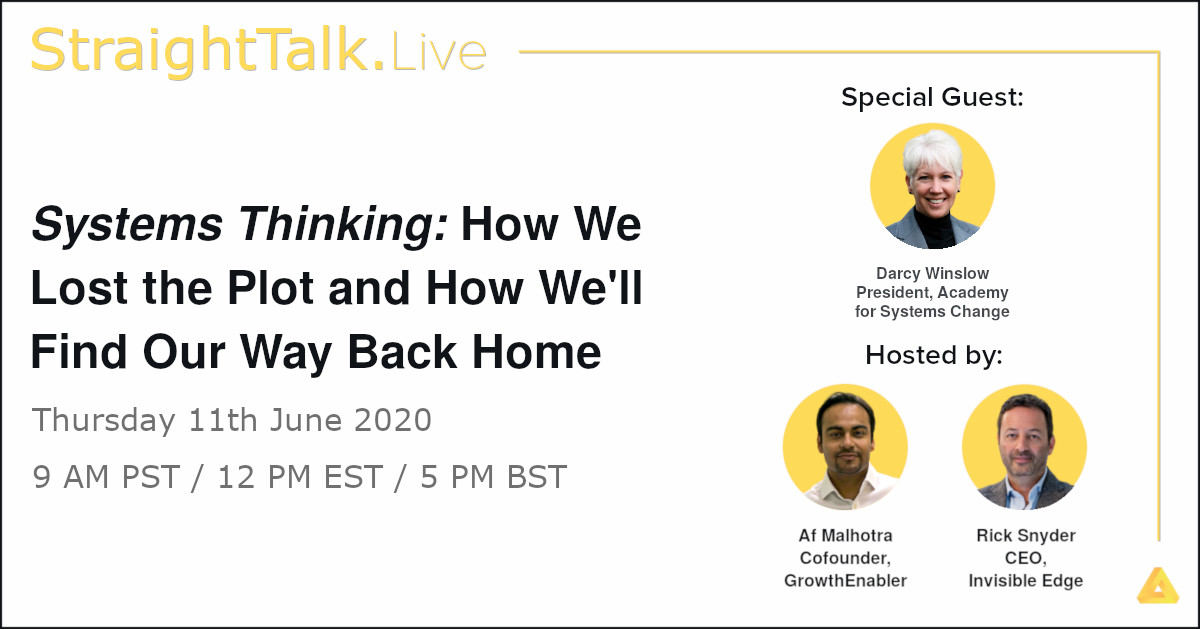 Academy President, Darcy Winslow, is special guest on StraightTalk.Live (June 11, 2020).
Our current breakdown of leadership, infrastructure, networks, and cooperation have been tested and exposed during this pandemic. And what's glaringly obvious is our fundamental disconnect from ourselves, each other and the planet.
So how does systems thinking change everything?
What are the warning signs that we need to heed?
How can we adapt, not just to survive, but to thrive?
How do we balance our global and local needs in the coming times?
How do we stay cognizant of who benefits and who gets exploited through developing technologies and governance?
Listen in as Darcy dives into the game-changing approach of systems thinking to tackle our greatest challenges ahead.
source:

StraightTalk: Focus on Systems Thinking – Academy for Systems Change